Facilities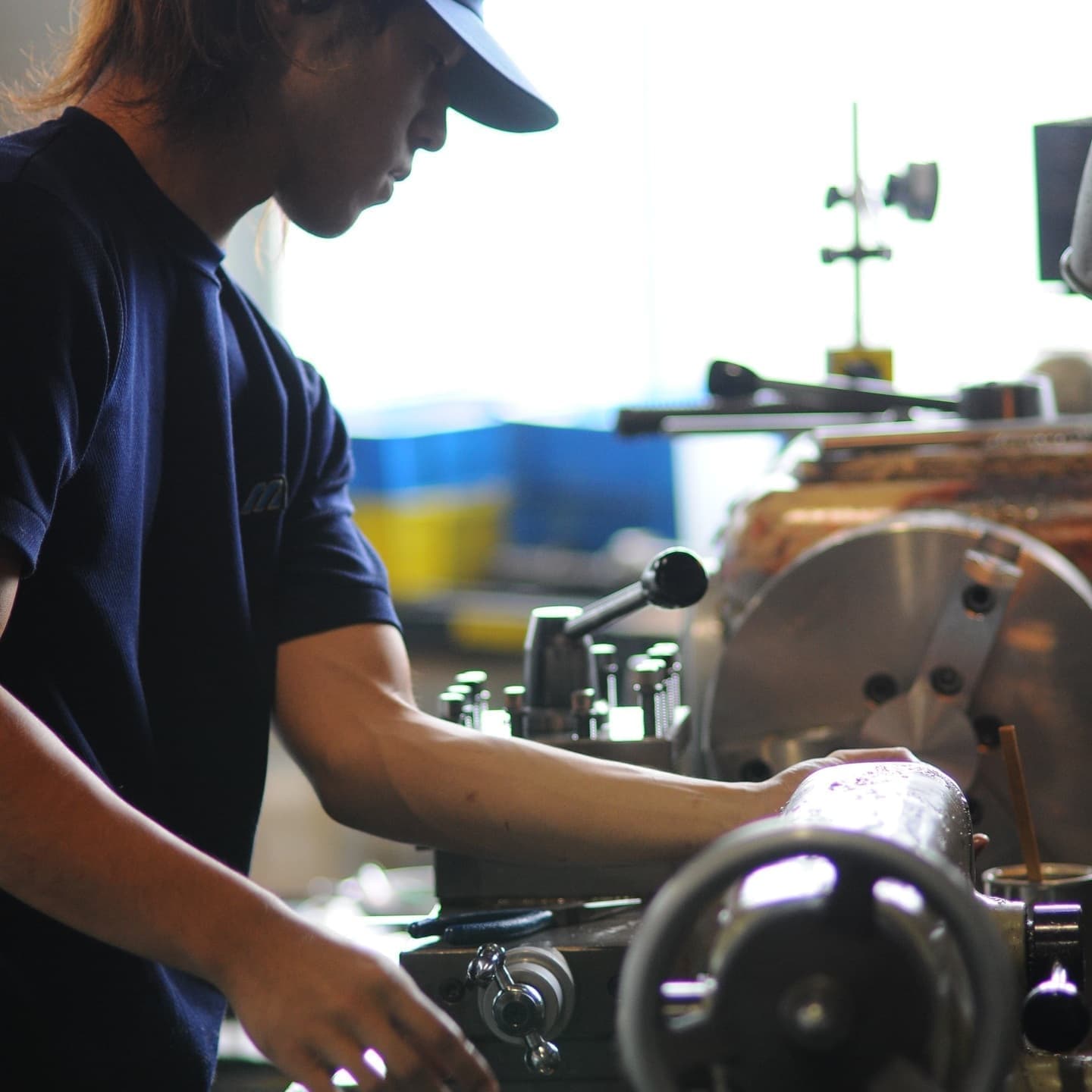 We have both hybrid and 5 axis machining centres and we can machine directly from 3D data. We also use the "BLADE PRO&HOLOS" technology that allows us to directly measure and evaluate 3-dimensional parts.
Quality assurance.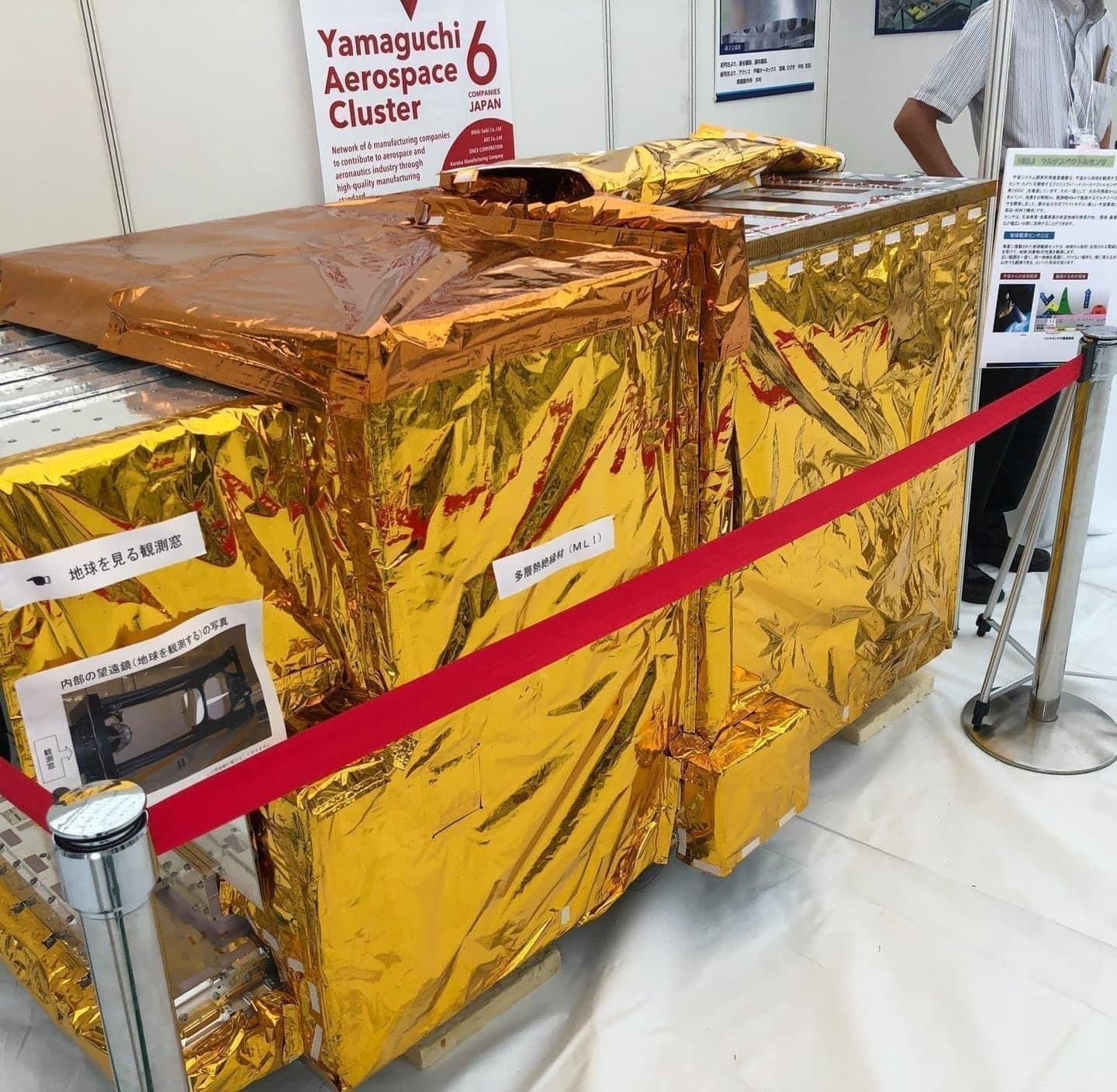 Along with ISO9001 and ISO14001, we have the aerospace quality assurance JISQ9100. Our quality management system provides tractability throughout the company to ensure we meet all the quality assurance requirements.
Hard to machine materials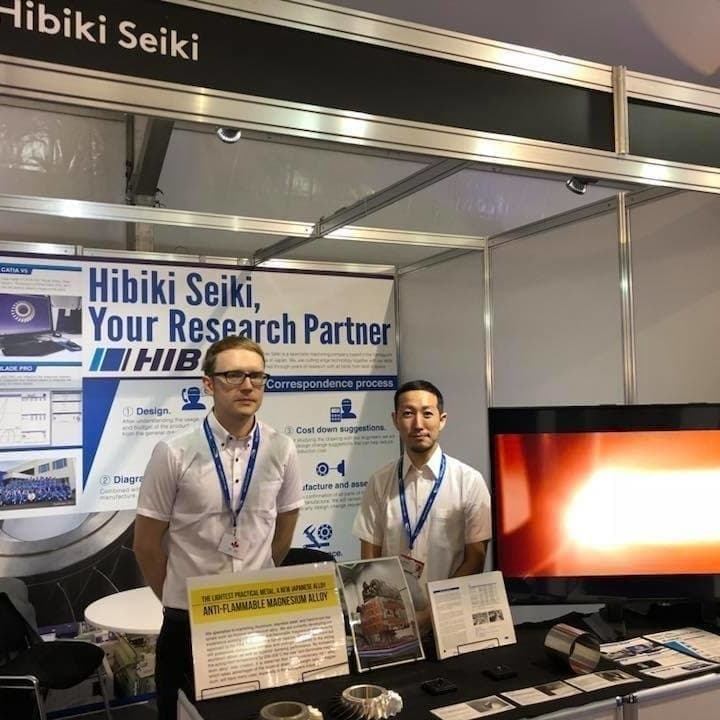 We have the experience and the know-how to machine materials from aluminium and stainless steel to titanium, copper, Inconel and Hastelloy. We can meet the needs of complex work such as ultra-thin walls, low rigidity and complex shapes. We can work together with your development team to increase the product quality and reduce the machining costs.
[Max Size]
MC:3000mm×1500mm / Lathe:φ1200mm / Quality:1200mm×1200mm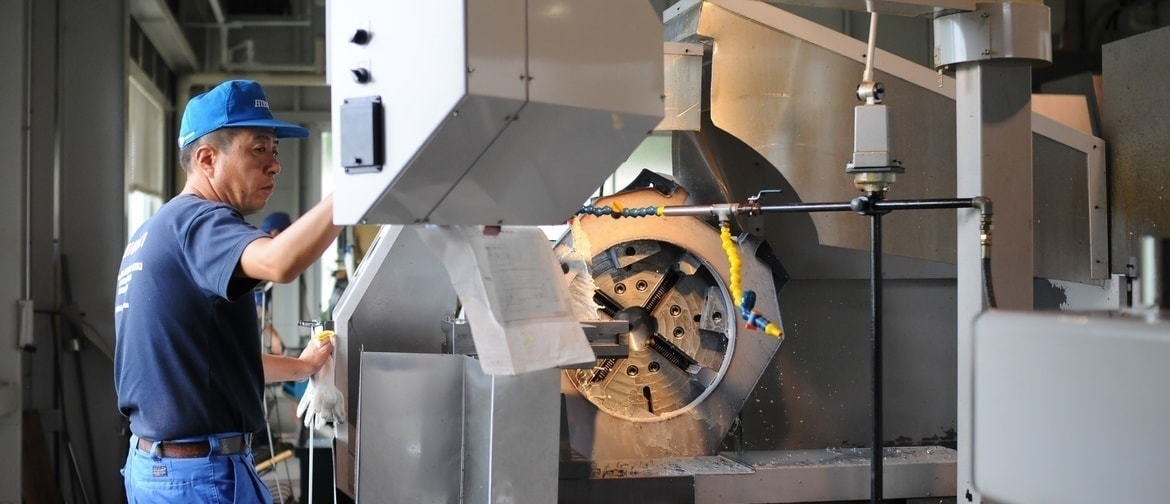 Company Name

Hibiki Seiki Co.,Ltd.

Start of Business

December 15, 1967

Established

July 1, 1972

Capital

75,000,000 yen

Representative

Eiji Matsuyama(President)

Location

tabe-186-2,Kikugawa-cho, Shimonoseki-shi, Yamaguchi
750-0313

TEL

+81-83-288-2208

FAX

+81-83-287-4780

MAIL

info@hibikiseiki.com

Number of Employees

122(Average age 35.8 years)

ISO

ISO9001:2008(JQA-QMA14798)

ISO14001:2004(JQA-EM6956)

JISQ9100:2009(JQA-AS0116)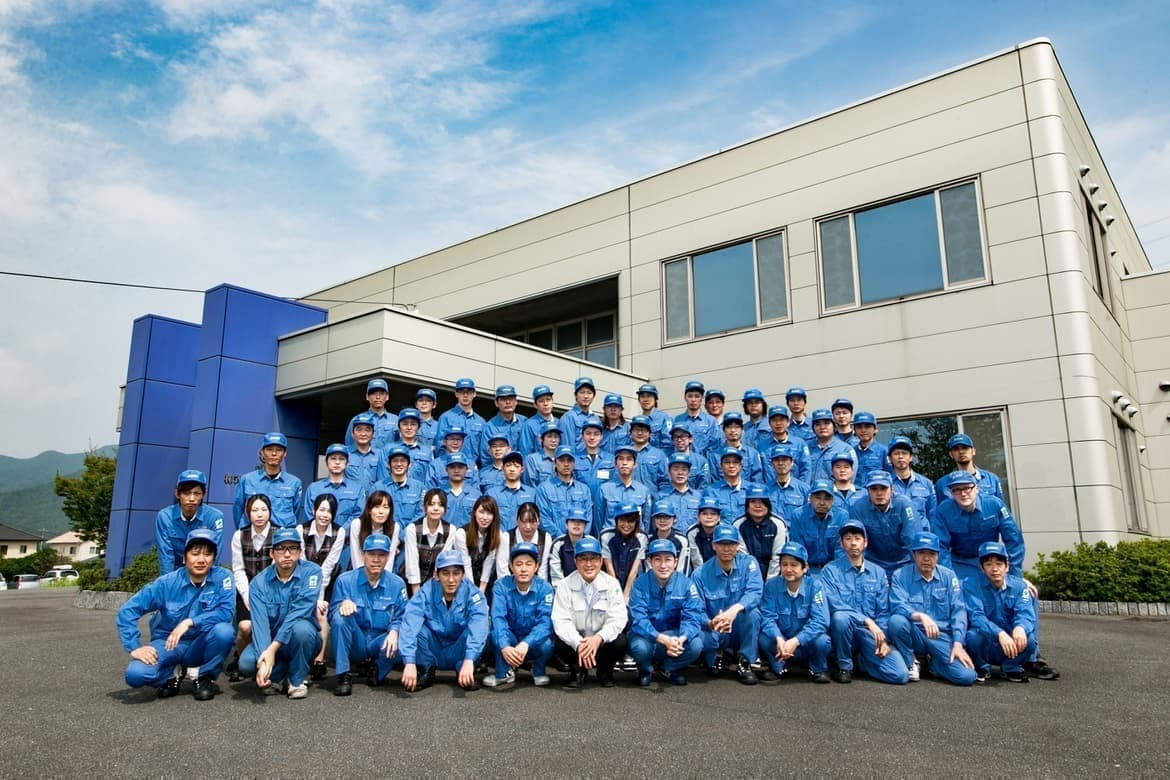 Hibiki Seiki was founded in 1967 in Shimonoseki, Japan.
We specialize in high precision machining techniques that use both lathe and machining-centre technologies. With our main business in the semiconductor field, we are advancing into the aerospace, energy and medical sectors.
In-house training
We pride ourselves on our in-house training environment that allows our experienced craftsman to pass on their skills, knowledge and experience to the younger members of our team. This enables us to make sure that the same mistakes are never committed and our quality assurance along with our technological skills are always advancing.
Machining Center
Double column 5 sided MC
Okuma MCR-A5C(1Qty)
Size:3200mm×2500mm×650mm

Double column MC
Yamazaki giken YZ-1332ATC(1Qty)
Size:3200mm×1300mm×850mm

Osaka Kiko VP1200(2Qty)
Size:1600mm×1300mm×460mm

Horizontal machining center
Okuma MA-60HB (1Qty)
Size:1000mm×800mm×810mm

Mori Seiki SH-503(1Qty)
Size:630mm×600mm×650mm

Mori Seiki NH4000(1Qty)
Size:560mm×560mm×630mm

Mori Seiki NHX5000(2Qty)
Size:730mm×730mm×880mm

Machining Center
Osaka Kiko VM7Ⅲ(1Qty)
Size:1530mm×740mm×660mm

Yamazaki giken YZ-500SG(1Qty)
Size:1050mm×500mm×550mm

Mori Seiki NV5000(2Qty)
Size:800mm×510mm×510mm

Mori Seiki SV-500(1Qty)
Size:1020mm×510mm×510mm

Mori Seiki DURA5060(4Qty)
Size:600mm×530mm×510mm

Matsuura Kikai FX-1GⅡ(1Qty)
Size:550mm×410mm×460mm

Makino Fleiss V33(1Qty)
Size:600mm×400mm×350mm

NC Fleiss
Yamazaki giken YZ-352NCR (1Qty)
Size:750mm×350mm×615mm



lathe
CNC milling lathe
Okuma 2SP-V80(1Qty)
Size:Φ800mm×800mm

CNC lathe
Mori Seiki NL3000/Y1250(1Qty)
Size:Φ420mm×2123mm

Mori Seiki NLX2500/700 (1Qty)
Size:Φ460mm×728mm

Mori Seiki NL-2500 (1Qty)
Size:Φ366mm×1250mm

Mori Seiki SL-603B(3Qty)
Size:Φ900mm×1000mm

Mori Seiki SL-403B(1Qty)
Size:Φ620mm×958mm

Mori Seiki SL-65 (1Qty)
Size:Φ820mm×790mm

Mori Seiki SL-25(2Qty)
Size:Φ275mm×530mm

Mori Seiki CL-200(1Qty)
Size:Φ199mm×275mm

NC lathe
Takizawa TAC-950(1Qty)
Size:Φ950mm×2000mm

Takizawa TAC-510 (1Qty)
Size:Φ510mm×1500mm

Dainichi DL75(1Qty)
Size:Φ750mm×2000mm

Lathe
Takizawa TAL-510 (1Qty)
Size:Φ510mm×1000mm

Mori Seiki MS-1250 (1Qty)
Size:Φ435mm×1250mm



Multitasking Machine
Simultaneous 5-axis MC
Makino Fleiss A66ε-5XD(1Qty)
Size:730mm×730mm×800mm

Matsuura Kikai MX-520(2Qty)
Size:630mm×560mm×510mm

Matsuura Kikai MAM72-42V(1Qty)
Size:520mm×730mm×510mm

Multitasking Lathe CNC milling machine
Mori Seiki NTX1000/SZ(3Qty)
Size:φ370mm×424mm

Okuma VTM-1200YB(1Qty)
Size:1270mm×1000mm×1080mm

Measuring&Software
3D- co-ordinate measuring machines
Tokyo Seimitsu CONTURA G2(1Qty)
Size:X:1000mm Y:1200mm Z:600mm

Mitutoyo Crysta-Apex C1200(1Qty)
Size:X:1205mm Y:1205mm Z:1005mm

Mitutoyo Crysta-Apex C776 (1Qty)
Size:X:705mm Y:705mm Z:605mm

Mitutoyo Crysta-PlusM 574 (1Qty)
Size:X:500mm Y:700mm Z:400mm

Mitutoyo Quic Vision Apex302(1Qty)
Size:X:300mm Y:200mm Z:200mm

CAD/CAM&Simulation Software
CATIA V5/Virtual Gibbs/Master Cam/OneCNC/VERICUT

Wire EDM machine
Seibu Denki M75A(1Qty)
Size:750mm×500mm×310mm